Welcome to Palm Beach Gardens Cosmetic & Family Dentistry
Welcome to Holcroft & Faigen Cosmetic and Family Dentistry in Palm Beach Gardens. The entire dental staff is dedicated not only to restoring teeth and gums to health, but focusing on preventative care and patient education. Our office has a small, friendly atmosphere that puts our patients at ease. You won't find a crowded waiting room or have trouble scheduling timely appointments. The doctors have numerous specialties including Esthetic and Cosmetic Dentistry, Crown and Bridge, Dental Veneers, Teeth Whitening, and Porcelain Crowns.
The mission of our dental practice is to provide first-quality dental care in a state-of-the-art environment with careful attention to detail and deep personal respect. In addition, we take special interest in helping the fearful or sensitive patient, who may have had difficulty before, and may be avoiding dental treatment because he or she has been hurt elsewhere.
We pride ourselves on being a friendly, honest, and caring office. We love the relationships we form with our patients, and appreciate all the referrals and support we receive.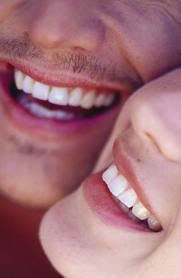 In today's society, youth and beauty embody the picture of health and positive self-image. It all begins with a beautiful and natural smile. At our office, you will meet a team of caring professionals who will give you the smile you have always wanted. Our office can provide you with the best in Fillings and Crowns, Dental Implants, and Zoom Whitening. All you have to do is call our office (561) 622-5600. If our office is closed, leave your name and number and we will return your call when we are open.
We believe good service is the key to good dental care. Good service means everything from a friendly greeting upon arrival to skilled, knowledgeable treatment, as well as setting up financial arrangements on an individual basis to calming a patient's fears and ensuring their comfort. We want your dental experience to be a good one, and we'll do whatever it takes to enhance your comfort and help you relax. Quite simply, we want you to receive excellent dental care and do our best to ensure it's also an enjoyable experience.
Generally, the patients with the best dental health are those who understand the importance of preventive care. That's why good patient education is important to us. From the basics, like brushing and flossing techniques, to more advanced procedures, such as bridges and crowns, we strive to communicate clearly with you in non-technical terms. We encourage you to ask questions and will do our best to provide clear, complete answers. We want you to understand your treatment options and why preventive care is an important element of a dental health program.
Our Office Hours Are:
Monday-Thursday
8:00 am - 5:00 pm
*
Closed from 12:00-1:00pm
Friday
8:00 am - 1:00 pm
Our Dental Services
Crowns and Bridges

Dental
Cleanings

Dental
Implants

Teeth
Bleaching

Tooth Colored
Fillings

Teeth Whitening

Cosmetic
Dentistry

Root Canals

Scaling and
Root Planing

Oral Surgery

Dentures and
Partials

Snore Guards

Grinding
Guards

Veneers

Inlays/Onlays